Queen Grimhilde is Snow White's evil stepmother.
Appearance
Coming soon...
Personality
Queen Grimhilde is cruel and evil. She treated her step-daughter like a maid. She is jealous of Snow White's youth and beauty.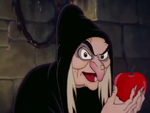 Series
Coming Soon...
Trivia
The name "Grimhilde" is of Old Norse origin and means "mother of Gudrun".