Honey, I think the garden needs some work...

This article is a stub. You can help Disney Princess & Fairies Wiki by expanding it. Make sure to read the rules before editing.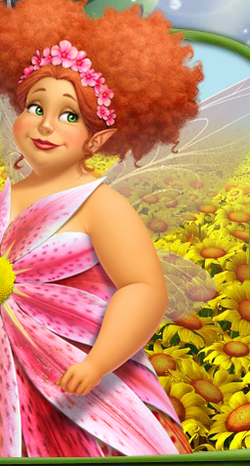 Minister of Summer
is one of four ministers of Pixie Hollow. She is voiced by
Kathy Najimy
.
Appearence
The Minister of Summer has thick and curly orange hair, lime green eyes, red lips and a slightly tanned, but peach skin tone. She also has blush and freckles.
Outfit
She wears a huge pink dress with a pink flower covering it whole. The flower has a yellow middle. Her hair is held up and she wears small pink flowers on her hair.
Personality
Coming soon...
Trivia
She's of Australian descent.